Click on SHOP tab to see all products. Product catalog available for download at bottom of this page. One Love.
Located in the Blue Ridge Mountains in Floyd County (Check, VA), I-TAL ACRES is a small family farm business dedicated to being the change we wish to see in the world. Nature provides – Abundantly. But nature is under assault. We all depend on plants. So, like our ancestors, we look to the plants for answers. Mortgages, possessions, and desk jobs were cathartically replaced by a tipi (followed by a cabin) on land in the mountains, growing our own food and medicine.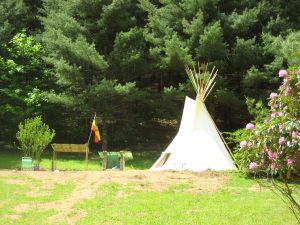 In addition to the over 90 fruit trees, shrubs, canes, and vines we have planted in our food forest, we have seeded and cultivated over 115 different species of medicinal herbs, and graciously harvest many of the invasive 'weeds' that volunteer themselves freely around our land. We are plant people, using only plants and plant products as food and medicine.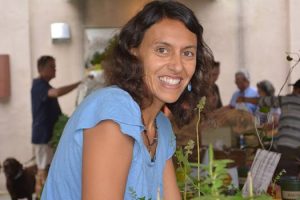 I-TAL Acres specializes in rare, edible, and medicinal plants; growing only heirlooms and open pollinated varieties, no F1 hybrids or GMOs. We seed, grow, and prepare all of our plants lunar organically for the benefit of the planet and all of her inhabitants. Our herbs have been mindfully cultivated and harvested at peak potency to serve as either wellness maintenance tonics or remedies for our family, friends, and community. We offer lunar organically grown medicinal herb plants from spring through fall, and can propagate many herbs upon request. We carry over 100 different potent home-grown vortexed tinctures, 7 healing salves and solar infused oils, all prepared with our own ital grown herbs and loving vibrations to help and heal all. Every product is created for our family, tested by our family, and approved by our family before making them available to your family and friends. These are the only medicines our children have ever used.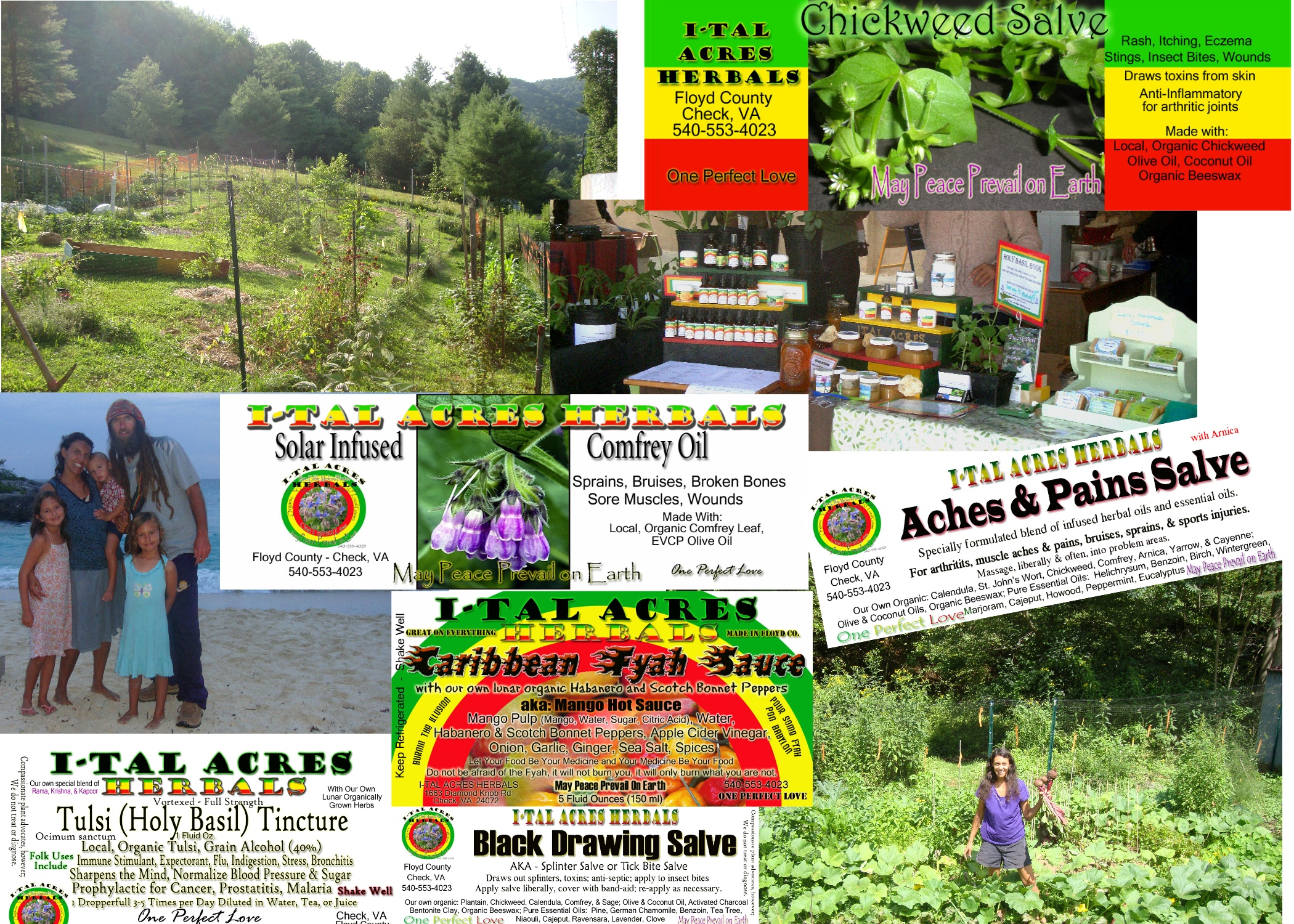 While we do not diagnose or treat ailments, we are passionate about the human-plant relationship and making these amazing plants and their historical uses known and available at a very reasonable cost.
We also offer our own line of bath and body products; from edible mineral toothpaste and mouthwash, to sugar scrubs and herbal deodorant, to aromatherapy sprays, chakra sprays and massage oils.
For those looking for a flavor booster for pretty much anything, consider the sweet-heat of our Caribbean Fyah Sauce. A mango-habanero-scotch bonnet pepper sauce, made with our own ital grown hot peppers that compliments an amazing array of foods. We also offer our XXX HOT More Fyah Sauce; the same super flavorful base hot sauce with our own Ghost and Trinidad Scorpion peppers added! Please contact Maya or Ed with any questions or to arrange a visit. Plant more herbs, plant more trees. We are One Family. May Peace Prevail on Earth. May Peace Prevail Within. One Perfect Love.
FREE SHIPPING ON ALL ORDERS OVER $100.
Checkout our Photo Gallery
Download our ITAL Product List & Descriptions for a complete list of our products, their folk uses, and pricing (subject to change).
While we do not diagnose or treat ailments, we are passionate about the human-plant relationship. If you have any questions about how best to use our products, or would like to learn more about our herbal practices contact us or call at 540-553-4023